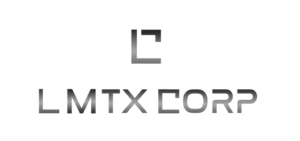 Different by Design
We are a trusted partner helping our clients leap into Digital and Industry 4.0 revolution
A "pragmatic innovator" approach for SAP and Digital business transformation
At LMTX Corp, we believe that the spirit under which the company was formed is vital to its future growth.
Our "Why Not?" attitude is backed by years of experience, while facts and tangible outcomes back our recommendations.
We help our clients leverage their digital assets to optimize their physical asset lifecycle and improve ROA by providing unique SAP, digital, and AI-enabled solutions deeply rooted in 20+ years of Energy Industry experience, data analysis, market research, pragmatic innovation, and relentless questioning of the status quo.
Our Advisory Services
Phase Zero (aka Business Transformation pre-planning)
SAP and Digital Enabled Business Transformation
Enterprise Asset Managment & Operational Excellence
Agile and Human-Centric Design Executive Enablment
Program and Project Turnaround
" Max and his team challenged us to do something that no one thought was possible or has been done before.
…We successfully rolled out a brand-new SAP solution to our plants across globe, on average of 100 days per plant! "
Client:
Bill M. , Major Chemical Co.
Develop your path from Issues to Outcomes…
At LMTX Corp, our philosophy is simple. We are in the business of helping your business to succeed. Whether you need help understanding the latest SAP RISE or product roadmap, jump-starting your Business Transformation, or changing your game to higher-level executive action, we tailor the services you need to make your business rock.
We focus on specific problems and then identify practical areas where your business could be more productive, innovative, and ultimately successful. Lastly, we help you develop a meaningful implementation path that balances organizational risk tolerance, speed-to-value, and technology constraints.